MODEL 324 (TELEDYNE RYAN)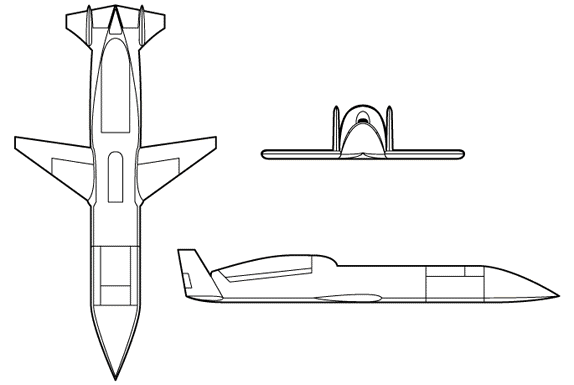 GENERAL DATA
Country of Origin. USA.
Similar Aerial Platforms. C-101.
Role. Day and night reconnaissance.
Armament. None.
Dimensions. Length: 20 ft, 1 in (6.12 m). Span: 11 ft (3.35 m).
WEFT DESCRIPTION
Wings. Low-mounted, swept-back, and tapered.
Engine(s). Turbojet hidden in aft belly compartment until launch.
Fuselage. Flat-bottomed. Pointed nose and hump on aft top of craft.
Tail. Two swept-back and tapered fins mounted on unequally tapered flats.
USER COUNTRIES
USA.
---
---
| | | |
| --- | --- | --- |
| Updated: 12 January 2008 | | Born 12 September 2000 |